Are you ready to give your bathroom a fresh look? Whether it's a bathroom remodeling, shower makeover, bathtub conversion or a complete home remodel, finding the right team is crucial. If you're considering to totally renovate your bathroom, change the bathroom layout, get a new bathroom addition, add new fixtures or remodel the entire space, we've got you covered.
At Gulf Remodeling, we pride ourselves on being Houston's trusted bathroom remodeling specialists. We're passionate about bringing your vision to life and transforming your bathroom into a sanctuary. Our bathroom remodeling team has an average of 15-20 years of experience in the bathroom remodeling industry in Houston.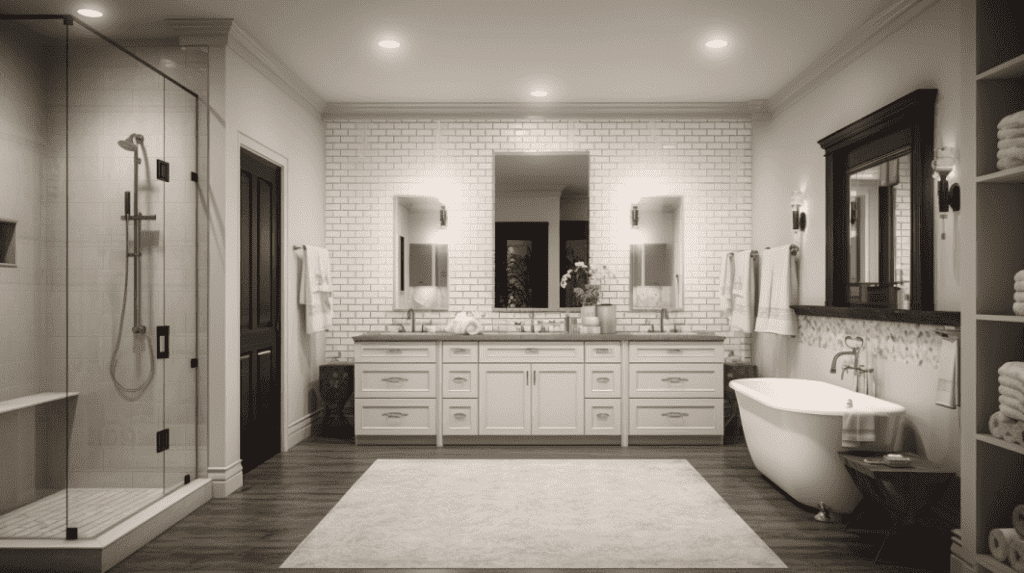 Bathroom Remodeling Experts In Houston TX
We're a customer-focused bathroom remodeling company that focuses mainly on the customer's satisfaction and delivers high-quality remodeling services in Houston Texas and all surrounding cities. Whether you're thinking about a full bathroom remodeling or a custom bathroom remodeling, we will be able to help. So whether you're thinking about any of the following bathroom remodeling ideas, let us know and we promise as  your bathroom remodeling contractors that we can make it happen using our proven stress-free bathroom remodeling process.
Some of our bathroom remodeling services are:
Total Bathroom Remodeling
Custom bathroom remodeling
Shower Remodeling & Renovations
Shower Conversions
Add shower to bathtub
Tub to walk-in shower conversion
Partial Bathroom Renovations
Luxury Bathroom Remodel
Handicap Accessible Bathroom Remodels
Commercial & Residential Bathroom Remodels
Click below to get your FREE consultation & FREE estimate

Our Bathroom Remodeling Process
Because of our highly trained professionals, we can take a customer's idea and turn it into reality. There isn't, at all, any chance we ever miss anything the customer wanted in their bathroom since we double, and triple check our lists and even ask the customer in various stages of the remodeling. Let this be your ultimate guide for bathroom remodeling Houston TX and all surrounding areas.
Bathroom Remodeling Standard Checklist: What You Should Consider
| Bathroom Remodeling Standard Checklist | Some Ideas and Options |
| --- | --- |
| Vanity/Cabinets | Beautiful and functional vanities or cabinets to store your essentials in style. Choose from sleek modern designs or classic wood finishes to match your bathroom's theme. |
| Counter-top | High-quality counter-tops that add elegance and durability to your bathroom space. Select from granite, quartz, or marble for a luxurious and low-maintenance surface. |
| Bathtub (standalone or regular) | Luxurious and relaxing bathtubs to unwind after a long day. Upgrade to a deep soaking tub or a spa-style jetted tub for the ultimate pampering experience. |
| Shower | Custom-designed showers with stylish fixtures and showerheads for a rejuvenating and enjoyable bathing experience. Add niches or benches for extra functionality. |
| Toilet | Comfortable and water-efficient toilets with modern features such as dual-flush options or heated seats for added convenience. |
| Exhaust Fan | Efficient exhaust fans to keep your bathroom fresh and free from humidity. Ensure optimal air circulation with silent and energy-efficient exhaust fan options. |
| Flooring | Durable and visually appealing flooring options to suit your taste and lifestyle. Choose from ceramic tiles, vinyl plank, or hardwood flooring for a stunning bathroom floor. |
| Storage | Clever storage solutions to keep your bathroom organized and clutter-free. Install built-in shelves, floating cabinets, or under-vanity drawers to maximize storage space. |
| Fixtures | Stylish and efficient fixtures that enhance the functionality of your bathroom. Upgrade to water-saving faucets, rain showerheads, or touchless motion-sensor fixtures. |
| Plumbing | Expert plumbing services to ensure seamless functionality of your bathroom. Replace old pipes, fix leaks, and install water-efficient plumbing for long-term savings. |
| Custom Shower Enclosure | Custom-designed shower enclosures to create a spa-like experience at home. Install a frameless glass shower enclosure with beautiful tile work for a luxurious shower space. |
| Jetted Tub | Luxurious jetted tubs to add a touch of indulgence to your bathroom. Experience the soothing sensation of hydrotherapy with a whirlpool or air jetted bathtub. |
| Painting | Professional painting services to give your bathroom a fresh and vibrant look. Choose from a palette of serene blues, modern grays, or elegant neutrals for a calming ambiance. |
| Lighting | Thoughtfully designed lighting solutions to create the right ambiance in your bathroom. Add soft and warm vanity lighting or stylish pendant lights for a modern statement. |
| Wall-covering | Elegant wall-coverings to add texture and style to your bathroom walls. Opt for chic wallpaper, textured tiles, or shiplap accents for a personalized and inviting atmosphere. |
| Decorative Mirrors | Decorative mirrors that not only reflect but also elevate the aesthetics of your bathroom. Choose from framed mirrors, backlit mirrors, or unique shapes for a focal point. |
| Back-splash & Tile Work | Intricate back-splashes and expertly installed tiles to enhance the overall look of your bathroom. Add mosaic patterns, subway tiles, or geometric designs for a modern touch. |
| Window Treatments | Stylish window treatments for privacy and light control. Consider blinds, shades, or frosted glass for a balance of functionality and aesthetics. |
| Ventilation | Adequate ventilation to prevent moisture buildup and maintain a fresh and hygienic bathroom environment. Install window vents or mechanical ventilation systems as needed. |
| Towel Bars and Hooks | Convenient towel bars and hooks for easy access to towels and bathrobes. Install them near the shower, bathtub, and vanity for maximum practicality. |
Some customers choose to do some of the items listed above, while others prefer a complete bathroom remodeling. Our flexible services cater to your specific requirements, ensuring a bathroom remodel that suits your style and budget. Let us bring your vision to life and create a stunning and functional bathroom that exceeds your expectations!

Bathroom Remodeling Process Includes: 
Customer Schedules a free consultation.
We take notes of customer's requirements and plan.
Work out the budget, plan and design as needed.
Signing the contract and scheduling the project.
Each project differs, we may start by re-tiling the floor.
Adding cabinets made out of water-resistant materials.
Replace the sink, the bathtub, the shower.
Adding sliding doors/shower curtains if required.
Fixing drywall, painting as needed.
Bathroom fan installation.
Toilet installation/replacement.
Bathroom mirror and other vanity items.
Project review, final touch-up and delivery.
Our bathroom remodeling process changes based on the customer's requests and project requirements.
Note: Gulf Remodeling as a bathroom remodeling Houston, TX company offers many services and each service it's own process and SOP, please contact us and request a free consultation to get more details.
Some of the recent bathroom remodel projects in or near Houston
---
Bathroom Remodeling Houston – Transforming Your Space with Excellence
Bathroom Remodeling Houston projects can be stressful if not handled professionally. We begin by taking the order from the customer and jot down whatever they want to be done. We don't start our work until the customer has told us how to personalize the bathroom to their liking. After our representatives have discussed the remodeling plan, our professionals will get down to work. We make the whole process stress-free. Starting from your free consultation, materials selection, contract signing, project beginning to end, we strive to give our customers the best experience ever.
It's like a dream that turns into a reality. Having your bathroom custom remodeled without issues or facing difficulties that will give you a bad experience is the ultimate goal that every homeowner should be after. We focus on customer service & quality. Ask about our Bathroom Remodeling Ideas. 
---
Bathtub To Shower Conversion
We provide full-service remodeling options from top to bottom. A bath to shower switch-up can totally revamp your bathroom. We only employ the finest, US-manufactured materials that will guarantee your bathtub-to-shower makeover lasts for a very long time.
Why Convert Your Old Bathtub into a Shower: 
Increases your bathroom value & usability
Low maintenance requirements including easy cleaning
Acrylic showers built for durability, able to withstand cracks and chips
Showers infused with Silver Shield™ antimicrobial protection
Non-porous materials designed to resist mildew, mold, and stains
Customizable accessories
Bathtub Conversion & Shower Remodeling
A bathtub-to-shower conversion (AKA tub-to-shower conversion) can be complex, yet as we are certified General Contractors and Plumbers, you can rest assured that the alteration process is simplified, worry-free, and of the highest quality. We are so confident in the work we do that we give you a lifetime guarantee on our products and services.
We want to provide our customers with quality construction that:
Lasts a life time
Is resistant to damages
Water damage resistance
Quality design
Bathtubs have been around for thousands of years, and they're not going anywhere; they're definitely not going away. They're just not used as often as they used to be, since showers are much more convenient. Bathtubs are often underutilized, and that's one of the main reasons why they're being swapped out for showers in many homes nowadays. You can also have the shower of your dreams along with a standalone bathtub.
While standalone bathtubs (AKA freestanding tub) have become increasingly popular, most are created by remodeling an area of the bathroom to include the bathtub. If you have the space, however, there is no reason you can't install a standalone tub in a corner of your bathroom or as a freestanding area to make the tub the centerpiece of your décor. Just let us know that you want to have a freestanding tub inside a shower design.
---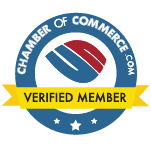 Kitchen & Bathroom Contractors
Custom Bathroom Remodeling Experts In Houston
We'll customize your Bathroom Remodeling project just the way you like it, nothing really can be an issue whether it's just an old style and you want to change it or even if your bathroom has been damaged because of steam slowly eating away at the walls, cupboards or there is some other sort of water-related damage, we take care of that issue in no time.
Bad caulking when water goes behind walls and tubs and even under the floors that can cause damage to the walls, ceiling and other parts of the bathroom. It is important to fix this damage before we do any other sort of remodeling.
Bathroom drywall can also be damaged, and our bathroom remodeling services include fixing these sorts of problems as well.
Light fixtures are something that is commonly damaged. Not only can water damage the electronics if the fixture properly made waterproof but also a short circuit which can be dangerous.
Minor leaks in plumbing
Bathroom fan damage
Thinking about selling your home? The bathroom is one the main value-adding elements to your home. We know exactly what needs to be done.
So if you're looking for an affordable Houston bathroom remodeling, Bathroom Flooring, shower remodel Houston,  luxury bathroom remodel, or bathroom remodel Houston cost .. Gulf Remodeling is the source that can help you and answer all your questions for free and take by your hand and deliver to you a beautiful, high-end and high-quality remodeled bathroom.
At the end of the day, we take care of everything your bathroom may be lacking or need to be repaired. Remodeling is our passion & profession and we take it very seriously.
---
Full-Service Bathroom Remodeling Contractor
Experience matters, a lot. When you're looking into updating your whole bathroom or shower and when you're comparing between the different options, designs and styles you will need someone that has the needed experience to guide you through the process. Someone who know what they are talking about and have done it hundreds if not thousands of times before in your local market, Houston.  At Gulf Remodeling Houston, we have the best bathroom & kitchen remodeling experts in Houston working on our team. Our suppliers love us and accordingly the way we do business with them which at the end translates into just happy customers. It's all about focusing on you and your home.
We understand how important it is for you to remodel or renovate this vital part of your home, your bathroom. Every dollar you spend on updating your bathroom will go back to the value of your house and the quality/comfort of your life.
We will always be happy to receive your calls and questions so we can give you our best advice for free. We truly understand how difficult it is for you to find the best bathroom remodeling contractor in a city such as Houston TX or any of the cities around.
Here are the top 7 benefits we believe that you can get when you decide to remodel your bathroom sooner than later:
A Bathroom remodeling can save you a lot of money
A Bathroom remodeling can help you sell your house faster
A Bathroom remodeling will add value to your house
You will have a new and modern bathroom to use
You will get a chance to redesign your bathroom in a way you have always wanted
A Bathroom Remodeling done right is a rewarding experience
A well done Bathroom Remodeling will provide you with a great sense of accomplishment
Gulf Remodeling is the leading bathroom remodeling contractor in Houston and surrounding areas. With over 20 years of experience in the industry, we offer affordable rates, a wide variety of design styles and custom solutions to help you create the bathroom of your dreams.
As a bathroom remodeling Houston based company we will help you make these decisions and more, so you don't have to do the work yourself. We can also help with things like choosing materials and fixtures, designing layouts, and installing plumbing fixtures, tilework, and appliances.
What Does a Bathroom Remodeling Houston Contractor Do?
A bathroom remodeling contractor is a remodeling & renovation professional who offers a variety of services for renovating bathrooms. They are responsible for designing, installing, and repairing the fixtures in bathrooms. You can find these professionals in Houston such as Gulf Remodeling, our company. At Gulf Remodeling we have over 20+ years of experience remodeling and renovating bathrooms and homes. Not only residential bathrooms but also commercial projects.
Bathroom Remodeling Contractors typically offer design consultations (Contact Gulf Remodeling Today To Discuss), installation services, and repairs for bathtubs, showers, toilets, sinks and faucets. They also offer installation of tile floors and walls to create the perfect look you want in your bathroom. Some contractors may also offer waterproofing services if you have any issues with leaks or mold in your bathroom.
The bathroom is one of the most important rooms in your home because it is where people spend a lot of time relaxing, showering, and preparing for the day ahead. Bathroom remodeling contractors are responsible for making sure that this space is up to date with modern design and functionality. So if you found us searching for a bathroom remodeling in Houston or bathroom remodeling contractors near me…this is the right place to start. Give us a call today!
---
Your remodel project will always start with one question in mind:
Reasons to upgrade or remodel your bathroom?
There are 100's of reasons why you may want to remodel and upgrade your bathroom. From our experience with Houston Homeowners, below are the most famous ones.
Old Bathroom: It's too old and you want to have a nice looking bathroom that you can enjoy
Seen a New Style: You've seen a new style you like and would like to apply the same concept at your home
Got a New House: You just purchased a new house and would like to make it look like a piece of art with a new bathroom remodel
Bathroom Damages: Some type of damage happened and you would like to remodel or renovate the current old bathroom
Just Don't Like It: Some customers just don't like the current bathroom they have, even if it has been updated recently
Selling or Renting Your House: We know exactly what it takes to update your bathroom/s so the value of your home will be increased and you will be able to ask for more money when selling your house.
Need a bigger shower:  Maybe you need a bigger shower or want to add more space to your bathroom. That is a good reason to start your bathroom remodel project.
Accurate Bathroom Remodeling Planning
When you're planning a bathroom remodeling, it's simple to concentrate on the enjoyable parts, such as selecting fresh paint hues and fixtures. Nonetheless, there are numerous decisions to be made that can be demanding and costly. Are you going to substitute your bathtub or shower? How do you combine the price of a new vanity with the expense of a new toilet? And how can you make certain you are obtaining the best material that will raise your property value but not too pricey that it is overdone?
There are a lot of diverse thoughts on what constitutes an excellent bathroom, and how much to invest in it. Some people consider a three-piece tailor-made, glossy built-in whirlpool bathtub to be the ultimate symbol of extravagance, while others would rather spend the funds on an upgraded shower. That's where we come in, to make things simpler!
These are some of the reasons our customers mention when they are starting a bathroom remodel project but there are many more. Whatever the reason is, we will be able to help you.
---
Here are some answers to the most asked questions:
How long will it take to remodel a bathroom?
This is a difficult question to answer without more information. The size of the bathroom, the scope of the remodel, and the availability of materials and labor will all affect the timeline. A small bathroom with minimal changes could be completed in a few weeks, while a larger project could take several months. However, the average bathroom remodel takes any where from 2 to 6 weeks in Houston, TX.
How long have you been in the bath remodeling business?
Our bathroom remodeling team has been in the bath remodeling business for over 17 years now. During this time, we have worked on all kinds of bathroom remodeling projects – from minor changes to complete renovations. We take pride in our work and guarantee that each project will be completed with the highest quality of work. Every job is done right the first time around so that you can enjoy your newly-remodeled bathroom for many years to come. Our team's experience and expertise ensures that every customer receives the best possible service and results they could ask for. We handle both residential bathroom remodeling and commercial bathroom remodels in and around Houston, TX. Whatever your project, we've got you covered!
What is included in bathroom renovation?
A typical bathroom renovation will include new fixtures, like a sink, toilet and bathtub. The floors and walls may also be updated with new tile or paint. In some cases, the plumbing and electrical work will also need to be updated to accommodate the new fixtures.
What areas in Houston do Gulf Remodeling serve?
We offer bathroom remodeling & home remodeling services in all of Houston and surrounding communities. Gulf remodeling is a remodeling, renovation and construction company specializing in residential and commercial renovations. We operate throughout the Houston greater area, We offer our bathroom remodeling services in Harris County, Montgomery County, Liberty, Galveston County, Brazoria County, Fort Bend County, and Waller County, covering a vast expanse of the Greater Houston metropolitan area.
Some of cities we also offer our bathroom remodeling services including Houston, TX are: Pearland, Baytown, Sugar Land, Missouri City, League City, Galveston, The Woodlands, Spring, Conroe, Rosenberg, Friendswood, Deer Park, La Porte, Alvin, Cypress, Humble, Katy, Kingwood, Channelview, Stafford, Bellaire, Webster, Dickinson, Tomball, Porter, Seabrook, Pasadena, Richmond, Clute, Freeport, Texas City, Jacinto City, Crosby, Spring, The Woodlands, West University Place, North & South Houston, and Santa Fe. These cities and towns vary in size and significance, with some being major suburbs and others being smaller communities, but all contribute to the diverse metropolitan landscape surrounding Houston.
Why choose Gulf Remodeling as your bathroom remodeling company?
Gulf Remodeling is a highly experienced and reputable bathroom remodeling company that can transform your bathroom into the space of your dreams. We take pride in our workmanship and customer service, and we will work closely with you to ensure that your vision for your new bathroom becomes a reality. We use only the highest quality materials and products, and our team of skilled craftsmen will pay attention to every detail to create a beautiful and functional space that you will enjoy for many years to come. Our bathroom remodel teams have over 20+ years of experience. Our prices are affordable and we stand behind our work.
What to expect during your bathroom remodel?
Bath remodeling services can vary greatly, depending on the company you hire and the specific project you're looking to have completed. However, in general, working with Gulf Remodeling you can expect your bath remodeling project to include an in-home consultation, during which our operations team will assess your needs and provide you with a quote.
Once you've decided to move forward with the project, the bathroom remodel team will begin the work, which usually includes covering and sealing surrounding areas, tearing out old fixtures, installing new ones, and making any necessary repairs or updates along with selecting the best materials and colors while consulting the same with the customer. Depending on the scope of the project, your project could take several days or even weeks to complete. Once finished, your bathroom should look brand new – and you can enjoy it for years to come!
Also one of the main benefits of remodeling your bathroom with Gulf Remodeling is that it can help you save money on your energy bills. This is because our company will be able to install low-flow toilets and showerheads, as well as energy-efficient lighting. Another benefit of using a professional and licensed bathroom remodeling service is that we can help to increase the value of your home. This is because many buyers are looking for homes that have been updated and are in good condition.
By using Gulf Remodeling's Bathroom Remodeling Services, you can show family, friends or potential buyers that you have made an investment in your home and that you are serious about selling it while caring about the new owners.
How Do I Get A Free Bathroom Remodeling Estimate?
We give free quotes, all you need to do is request your free quote online. Yes, it's that simple. Or you can give us a call 📞 at 832-500-7810. To get your free quote, just click the link below or fill out the form on this page.

Bathroom Remodeling Cost & Estimate
The cost of a bathroom remodel project depends on four main elements: the changes that need to be made, the type of materials to be used, the style of the remodel that needs to be done (stock "off the shelf" or custom remodel) and of course the labor expenses (the fee of the bathroom remodeling contractor you choose to hire).
Estimate your bathroom remodel cost before any planning or design work begins so you are well aware of the type of remodel you can afford.
| Bathroom Remodeling Options | Average Price Range | Usually Requested Upgrades |
| --- | --- | --- |
| Small Standard Remodels | $8,000 – $15,000 | Small to Medium-Sized Bathroom |
| Mid-Range Remodeling | $15,000 – $25,000 | Medium-Sized Bathroom |
| Personalized Mid-Range Renovations | $25,000 – $50,000 | Medium to Large-Sized Bathroom |
| Luxurious High-End Masterpieces | Starting at $50,000 | Large-Sized Bathroom |
Gulf Remodeling offers affordable bathroom remodeling options in Houston for every customer. Prices may vary based on customization, job size and material choices.
Setting the Right Bathroom Remodel Budget Based on Your Needs
Please note that the prices and estimated price per square foot mentioned are based on the bathroom remodeling options offered by Gulf Remodeling over the years. The actual price may vary depending on the specific project requirements and customization. These options usually involve custom quotes based on unique requirements. So a small bathroom can cost the same as a mid-sized bathroom if the customization and materials requested are luxuries, also a big bathroom can cost the same as a mid-sized one bathroom on what the customer needs and what the project entails.
Let's Talk About Your Bathroom Remodeling Project Today!
With so many different ways to remodel your bathroom/shower, it can be hard to decide which option is best for you. After all, a lot of your decision will depend on the existing layout of your bathroom and the style of your home. So, the best way to figure out what will work best is to talk to an experienced bathroom remodeling contractor in Houston, TX like us to discuss your options. Get your free remodeling cost estimate and your free consultation and let us help you have the bathroom of your dreams. Ask for 2023-2024 Offers Today.
---
Get Your Free Quote Now!