House Painting Houston
House Painting is an art, let our professional painters take care of your next project. Want to apply a gentle layer of paint on your house to give it a new breath of life? If so, we're the house painting company that will get the job done. We use the best equipment, the best paint, and the best people for the job so you can have a clean looking paint project done professionally at your home without any trim paint, rosin paper, or any sort of sloppy finishing. When it comes to painting a house, there are a few things you need to consider:
The paint type used
The process used
The colors used
The time taken
Equipment used
Clean edges
It doesn't matter if it's an exterior house painting job or an interior house painting in Houston TX, we're the right contractor for the job. Gulf Remodeling is your premium Houston Painting Contractor, we make the process simple & affordable for all.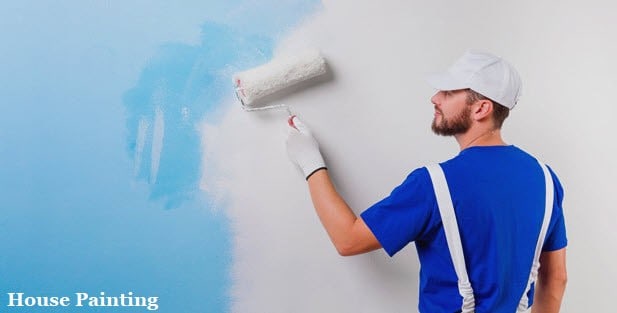 Professional House Painting
Painting a house is a process; it's more than just slapping some paint over some walls, it's an art form. We're the house painting professionals of Houston TX that will paint your house with the highest quality standards in mind; you should always hire a Houston painting company who has many years of experience locally, Gulf Remodeling's house painting team has the needed experience and equipment to get the job perfectly done, additionally we are a platinum member of the chamber of commerce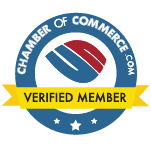 Houston General Contractors
Here are some highlights of how a professional house painting is done:
Cover all essential areas from paint
Protect your pets (if need be) from the paint fumes
Paint your house according to desired colors
Provide professional artisan feedback for your paint jobs
After project cleaning to ensure the space is ready for usage
Listen to your plan & work with you to reach the goal
Provide professional consultation for any questions you have
Get you the highest quality results while keeping the costs low
---
Click below to get your FREE Estimate
---
Interior House Painting
Interior house painting is important for most houses; not only does it make individual rooms look unique, but also give said rooms an exclusive look. House painting is a form of home remodeling and you always want to plan it right and make the best decision when it comes to choosing the best painting company for your project. Whether you'r you're looking for a house painter or a decorator, you're in the right place.
We provide the best interior house painting on the market, with:
A wide color pallet
Custom wall painting and designs
Professionally done stenciling
Unmatched clean look
Custom work for custom rooms
House Painting Ideas
House painting is an art form; there are tons of house painting ideas on the market, we're a professional company that will provide professional ideas. From our design experts to our interior design professionals, we'll provide you with the best house painting ideas on the market. Let us give you a free consultation and a free estimate today.
Exterior House Painting
Painting the outside of your house? Want the best painters in out? Well, you've come to the right place. Exterior House Painting Usually includes:
Quality paint with high-quality weather resistance
Weather resistance
Dust, rain, wind resistance
Fast and easy process
Quality finishing
Aesthetically pleasing
Windows Repair or Replacement if required
Doors Repair, Paint or Replace if required
With so many options to choose from, our professionals will provide you with an assortment of example colors that'll make the process much easier.
Brick House Painting
Got a brick house you want painted? We're the professionals that will get that done; with experience painting brick houses for years, we know how the painting process is done. Our brick house painting service includes:
Professionally done
Colors that will match the overall design of the house
Quality painting job and professional finishing
And much more
---
House Painting Houston Cost
You should use the best quality for your house painting project that your financial budget permits — not only since it can look the nicest, but also since it can save you a lot of hassle in the future by offering better coverage, strength & lasting look and resilience.
Better coverage means fewer jackets and fewer work time for your house painter which means less costs; better strength means that you will not have to invest money to coloring the exterior of your house again in simply a few years.
If for you visit the home improvement store, you will find 100's or maybe 1000's of painting brands and colors, some are good and some aren't very good. Some are well marketed so they are known to be good but in reality they might be just average. You will need to avoid those. However, an experienced house painting contractor should be able to guide to make the right choice. A Whole House Painting Job in Houston costs on average $3,700 up to $19,900 depending on the house size, painting job requirements, interior or exterior painting and whether you will need drywall repair or installation as well or not. But that varies and it's just an average, we will need to talk to you first in order to give you an actual accurate quote.
Contact us today for a special painting package offer, we handle all House Painting & Commercial Painting in & around Houston.
Get A Painting Quote
Gulf Remodeling offers Free House Painting Quotes in and around Houston TX. Click below & request yours.
keyboard_arrow_leftPrevious
Nextkeyboard_arrow_right