Your Kitchen Remodeling & Design Experts
Our focus is on both conversions and total overhauls. It's amazing how great your old kitchen can become a little extra work done on it. Overhauling the kitchen design is important at times and a nicely remodeled kitchen can tie the whole theme of the house together beautifully. Overall, our services focus on two important key aspects; one is customer communication, so we know which kind of work we need to do on the kitchen and two is to remodel the kitchen exactly according to the customer needs and plan.
Houston Kitchen Remodeling
As a customer-focused remodeling company, Gulf Remodeling aims always to be your trusted kitchen remodeling company, a company that you will be proud to let all your friends and family know that you've chosen to go with them because they guarantee their work and really care about how you feel during, at the end and even after your project is delivered, they are indeed your trustworthy Houston TX kitchen remodeling contractors. Serving Houston TX & all surrounding cities has helped us in gaining valuable field experiences and successful results.
Our kitchen remodeling is different and according to our customers, it's the best. You will have to see what we can do in order to really know why we believe so, but you can read on to understand more about our values, our experiences and our guarantee.
---
Click below to get your FREE consultation & FREE estimate
---
Our Kitchen Remodeling Process
This is just a summary of our kitchen remodeling Houston TX process, which is very simple and yet very effective. We made it sure it's easy to implement and that it fits your needs and every kitchen requirements. It starts from you requesting a consultation or an estimate by filling out the form and then it ends by a beautiful new kitchen and 100% satisfied happy customer, you.
Design & planning, you just imagine it & we will make it happen. We see what you want, plan together and deliver.

Take apart the old kitchen and redo the overall looks of the kitchen.

Replace parts of a kitchen (can differ) like the kitchen floors, tiling, the kitchen cabinets or the kitchen countertops.

(click each to learn more)

We can completely model the kitchen according to the rest of your overall house's theme or make it theme neutral and dynamic.

Completely change the kitchen countertops, cupboards, wash basins, tiles etc. in the overhaul. 

It doesn't stop here, continue reading to the end..
---
Kitchen Remodeling Standard Checklist
Our kitchen remodeling in Houston usually includes the following, but of course, this is based on your needs and requests. We tailor our work to fit your plan for your new kitchen.
☑️ New Cabinets
☑️ Custom Cabinetry
☑️ Kitchen Island
☑️ Countertops
☑️ Fixtures
☑️ Backsplash
☑️ Appliances
☑️ Vent Hoods
☑️ Exhaust Fan
☑️ Sink, Plumbing
☑️ Hardware
☑️ Paint
☑️ Window Coverings
☑️ Lighting, Electrical Work
☑️ Storage
☑️ Flooring
But it's not limited to the above, we understand every kitchen is unique and every customer wants something special done. We work with you on the project in a way that guarantees your full satisfaction at the end. If you're not happy, we are not happy. Our goal is to help you have the kitchen of your dreams. 
---
Houston Kitchen Remodeling & Design Ideas
To make your dream kitchen becomes a reality, that is our goal. 
All your kitchen remodeling ideas can be implemented, let us show you how we can make it happen. If a customer wants us to completely remodel their kitchen setup however without any special requests, we work under your budget and complete the overhaul by using a few special mediums in order to get the best possible work done:
By going through different kitchen designs, we outline the overall look of the kitchen and work from there.
Personalization and customization is a part of every kitchen and our professionals will make sure to turn the kitchen design you want into a reality.
We catalog the latest and the most popular designs and give you an outline of what your end-kitchen may look like.
Houston Kitchen Design
We think redesigning your kitchen is more than simply new cabinetry and devices. It's about starting your space for new pathways, associations, and experience with the individuals you love. After you update your kitchen, you're also improving your life.
It could be daunting to deal with a kitchen remodel by yourself though. We're here to help make the process easier and fun! We enjoys transformations and can show you through design development; provide stylish, custom kitchen cabinets; and will appear with you by using an approachable and fashionable solution that you'll love.
We also work meticulously with interior designers, companies, structural designers, architects, sellers, and real-estate realtors. We've great human relationships with these industry pros and our relationships provides valuable support of all projects. At least you need to hire a company that knows the difference between Eggersmann vs Poggenpohl designs. Yes, we can always turn your Kitchen Remodeling Ideas into a real life piece of art.
Having a nicely designed kitchen is a plus point in every book; we strive to bring market-leading design along with quality and meticulous spacing plans to make the whole kitchen look chic and relevant. If you want an aesthetically pleasing kitchen that is professionally done and has quality appliances which work together for the best.
So you're thinking about a custom kitchen remodeling, something luxurious but greatly priced, see below how we can help:
Kitchen designing for all sorts of kitchens as well as remodeling
Space allocation services for various objects in the kitchen
Drawing plans for kitchen design by interior designers
Style checking and market-beating quality
If you want to avail our quality Kitchen Designs, you may continue reading to the end and you may also contact us now.
---
A Kitchen Remodeling By Gulf Remodeling© – Why?
Our customers are proud to always tell their friends that: "I had my Kitchen Remodeled By Gulf Remodeling!"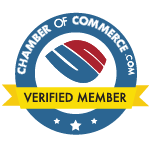 Kitchen & Bathroom Construction
As a customer-focused company, we focus on your absolute happiness. And we also choose the right people to work for us in order to get the job done. Houston Kitchen Remodeling is our main profession and passion. Our kitchen remodeling professionals have worked with and on kitchens for multiple years and are adept in it. They're local experts who understand the needs and know how to communicate and get the work done according to your full satisfaction.
By choosing to train our professionals in dealing with customer requests and by giving them technical communication skills, we make sure that every kitchen is exactly how it should be. Did we mention that Gulf Remodeling is a verified platinum member of the chamber of commerce ?
---
"Their kitchen remodel process is very organized, starting from requesting an estimate, design and then delivery. They have professional people handling every step and they always follow up to make sure you're happy with the service quality."

- Jessica G.
---
You deserve a beautiful, unique kitchen, we promise to deliver!
We work together with our customers and tell them everything about what's going on in their kitchen. This allows them to be more involved in the overhauling process and to give us special instructions during the kitchen remodeling process that they feel more comfortable with.
By giving advice before and during your Kitchen Remodeling, we make sure that there are no inflicting ideas about the kitchen in any step during the process. A process that has successfully worked for many years and years to come.
Fully customized and personalized kitchen remodeling, as you imagined it. 
Customer support and idea exchange during in every step of the way.
Provide fast remodeling time for your kitchen and work under your budget. 
Kitchen remodeling according to the latest trends,  fashions, and needs.
---
Kitchen Remodeling Quote & Pricing
Don't worry about your kitchen remodeling cost, we understand that you're thinking about the costs involved in this investment and how much your kitchen remodeling may cost you. We have been doing this for quite some time now in Houston, we can assure you that our prices are considered to be from the best in the market. While we can't guarantee that our price will be the cheapest and we are sure you're not looking for just that, we can guarantee one thing, the high-quality of our work and materials and the smooth experience.
However, we are always more than happy to give you a FREE quote, just fill out the form or give us a call. Our kitchen remodeling services are handcrafted and personalized for each and every customer. No two customers will get the same kitchen; we work to create the best possible setup for the budget and provide high-quality materials for the process.
It is never only about replacing old with new, it's about design and how it all comes together. In fact, we search up extensively from our database the best kitchen for your house will be and work from there, so you know that you are getting a unique kitchen like no one has gotten before.
---
Kitchen Remodeling Cost Estimate
Thinking about the cost involved in your Kitchen Remodeling project, we promise to work according to your budget and deliver the best results. Costs may vary from project to another but we will be transparent. Have the kitchen of your dreams, fill out the form, or call 832-500-7810 today for a FREE in-home consultation & free estimate