HOME REMODELING IN HOUSTON
Simply The Right Choice For Your Upcoming Home Remodeling Project
Home remodeling is not only a profession, it is an art form. To convert houses that we've never seen before and turn them into something that our customers will love is something we have mastered.
We specialize in total home remodeling, kitchen remodeling, bathroom remodeling, room additions, patio covers, home restoration, garage conversion and building new garages, outdoor remodeling and foundation repairs. Below we will get into more details about what we can offer and help you with.
Kitchen Remodels: The heart of every home! Whether you desire a modern touch or a classic redo, we'll transform your kitchen into a space where memories are cooked up every day.
Bathroom Remodels: Relaxation meets sophistication. From sleek fixtures to serene color palettes, we'll turn your bathroom into a personal spa retreat.
A Fresh Inner Glow: Transforming your home's interiors is our specialty. From the cozy corners of your living room to the tranquil space of your bedroom, we'll make every space shine with character.
Raise the Roof: Is your roof looking a bit weary? We're here to help with a top-notch replacement. And while we're at it, let's give those rooms, fences, and walls a fresh coat of paint that feels just right.
All Things Plumbing: Leaky faucets? Pipe troubles? No worries! Our plumbing pros will get things running smoothly in no time. And for those patios and pathways that need a touch-up, our concrete and masonry team has your back.
Fabulous Flooring: From rich hardwoods to comfy carpets and durable tiles, we'll ensure your floors are not only stunning but also functional.
Perfectly Painted Spaces: Fresh paint can do wonders! And with our touch, your home will be gleaming in colors that reflect your style.
Roomy Additions: Need a tad more space? Whether it's a sunroom for lazy Sundays or an extra bedroom for guests, we'll craft it seamlessly into your home

Click below to get your FREE consultation & FREE estimate
---
Full-Service Home Remodeling Contractor
Perhaps one of the most important parts of any house remodeling, in general, is the contractors and professionals that make up these services.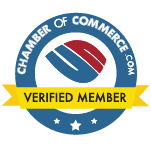 Houston General Contractors
It is important to get professionals that have years of experience and designers that know what they're working with. It all comes together perfectly when it comes to house remodeling.
Since every customer wants something different, and since every house is unique, our services are hand-crafted for every single one of our customers so that they can enjoy their house in a personalized way. Our Home Remodeling is also affordable.
We are local: Having an experienced general contractor, preferably one who is familiar with the area, will ensure that the work is done correctly. This will also ensure that you get the most value for your remodeling dollar.
Superior Home Remodeling & Renovation Services in Houston, TX
Elevate Your Living Space and Boost Its Value
Home remodeling in the dynamic city of Houston, TX, isn't solely about changing appearances. It's a comprehensive approach to elevating life quality, optimizing space functionality, and consequently, amplifying the property's market value. Here's a detailed insight into our systematic process that ensures each home remodeling project not only meets but surpasses homeowners' expectations.
Initial Assessment and Space Analysis: The foundational step is a thorough understanding of the canvas we're presented with. Our team conducts a meticulous examination of the space, recording its dimensions, identifying strengths and potential enhancement areas. This evaluation serves as the bedrock for all subsequent actions.
Drafting a Comprehensive Work Plan: Upon thorough space analysis, we proceed to craft a comprehensive work plan. This isn't merely a checklist but an integrated strategy that marries insights from our assessment with an efficient space utilization blueprint.
Estimate Approval and Optional Design Phase: Before any concrete steps toward design are taken, a detailed estimate is provided. Once this estimate is approved, we can proceed to the design phase. It's noteworthy to mention that some clients opt for a separate design, often choosing to commission and pay for this independently. Whether integrated or separate, our design phase's objective remains consistent: to embody the homeowner's vision with precision and creativity.
Customized Design Tailored to Your Preference: With the roadmap in place and the space's clear understanding, our adept team of designers embarks on creating a layout resonating with your vision. By aligning our expertise with your wishes, the resultant design becomes a harmonious blend of professional acumen and personal touch.
Initiation of the Remodeling Process: With a clear strategy and design at hand, our dedicated remodeling squads commence their work. Necessary precautions are taken to securely relocate or remove any furniture or belongings that could obstruct the remodeling. At times, this might also involve minor interior alterations or landscaping to ensure seamless design integration.
Final Touches and Quality Assurance: As the transformation approaches its conclusion, our unwavering commitment to perfection becomes evident. Every detail is scrutinized, matched against the original plan, and cross-checked with your specifications. The project culminates in a joint walk-through with you, ensuring each aspect meets your criteria. This exhaustive approach guarantees the remodeling isn't merely completed but executed to perfection.
In a bustling city like Houston, where homes signify dreams and aspirations, our services endeavor to make these dreams a tangible reality. As your full service home remodeling company, our transparent, always nearby, phased approach ensures that home remodeling remains a fulfilling, stress-free experience for all involved. So if you're looking for a total home remodeling company near you, Gulf Remodeling is here for you, we service all of Houston and surrounding areas.

Quality Home Remodeling & Renovations at Competitive Affordable Pricing
Often, there's a prevailing notion that economical home remodeling equates to inferior quality. This couldn't be further from the truth. At Gulf Remodeling, affordability is about offering exceptional services tailored to fit seamlessly within your budget, without compromising on standards or materials. Being entrenched in the Houston remodeling scene, we've consistently demonstrated our commitment to delivering quality, irrespective of the project's scale or budget.
Why Choose us as your General Contractor in Houston, TX?
The Houston residential construction market is known for its rigorous competition. When you plan to go on a remodeling venture, it becomes imperative to entrust it to a reputable firm that ensures value for money. This is where Gulf Remodeling as your General Contractor in Houston, TX comes into play. A trusted general contractor streamlines the entire process, managing subcontractors, securing permits, and ensuring timely completion. Gulf Remodeling stands as an embodiment of this professional assurance in Houston. Our seasoned team, equipped with local expertise, ensures your remodeling aspirations translate into tangible realities.
Essential Areas for Home Enhancement:
As you plan your home remodeling in Houston, it's pivotal to prioritize areas that not only elevate your living experience but also contribute significantly to your property's value. Here are some critical areas:
Kitchen
Bathroom
Attic
Flooring
Walls
Roof
Home Exterior
Landscaping & Hardscaping
Doors & Windows
Room Additions
Navigating the Remodeling Journey with Ease:
For many, embarking on a remodeling project can seem daunting, especially without prior experience. This journey, with myriad choices and decisions, can often become overwhelming. However, with Gulf Remodeling, you're not alone. We're here to guide, suggest, and assist. If you're seeking inspiration or just need a nudge in the right direction, don't hesitate to reach out. We're committed to transforming your visions into realities, making the entire process smooth and hassle-free.
Your home is an expression of your identity. Let's collaborate to ensure it reflects the best of what you envision. Contact us today to kick-start your home transformation journey in Houston.
How Can Renovating Your Home Enhance Its Market Value?
Home Remodeling Projects & Their Impact on Property Value
When considering home renovations in Houston, homeowners often evaluate the aesthetics, functionality, and comfort improvements these changes can bring. However, an equally crucial factor is the potential return on investment (ROI) a renovation can offer. By understanding which home improvements yield the highest returns, homeowners can make informed decisions that cater both to their personal preferences and long-term property value. Below is a comparison table highlighting various home remodeling projects and their respective estimated ROI, based on data from reputable industry sources.
Comparison Table: Home Remodeling Projects & Their Return on Investment (ROI)
| Project Type | Estimated ROI | Source |
| --- | --- | --- |
| Kitchen Remodel | 70-80% | Remodeling Magazine's Cost vs. Value Report |
| Bathroom Remodel | 60-70% | National Association of Realtors |
| Attic Conversion | 50-60% | U.S. News & World Report |
| Flooring Upgrade | 70-80% | Realty Times |
| Wall Repaint | 50-60% | Zillow |
| Roof Replacement | 60-70% | Remodeling Magazine's Cost vs. Value Report |
| Home Exterior Makeover | 70-80% | HGTV |
| Landscaping & Hardscaping | 100-200% | Smart Money |
| Door Replacement | 90-100% | Therma-Tru's National Home Valuation Study |
| Window Replacement | 70-80% | Energy Star |
It's paramount to note that these figures represent national averages. Actual ROI can fluctuate based on regional real estate market conditions, the caliber of the work, and the distinct aspects of each project. It's always wise to seek counsel from local real estate and construction experts before undertaking major remodeling tasks.
Let Gulf Remodeling help you increase the value of your property today!
---
Home Remodeling Costs & Quote
How To Get a Home Remodeling Estimate in Houston?
The cost of your Home Remodeling project in Houston should always be calculated accurately by home contractors that know what they are doing. Some contractors would overbid your project and not deliver what you need still, others may underbid it and then you discover they didn't make a sound judgement and issues start to appear. It's not about how much or if you're paying $1000 or a $500,000, it's about giving you the right estimate for your Home Remodeling Cost in Houston. Let us help you by giving you a free consultation and a free estimate.
Before you get started with any home remodeling project, it's important to know what it will cost. That way, you not only know how much you can afford, but also what you'll need to save for. Start with a list of everything you want to change, whether it's an addition or a new kitchen. Next, give us a call or request a quote online to get more details on what the project will cost you. The cost of the project is only one part of the equation. We will always help you see the full picture through out the whole project.
We are adamant that our services provide precision and the latest possible designs to the customer. In all honesty, our Houston Home remodeling is crafted individually for people based on their house space and budget.
We take the customer's request one by one and place it onto their house exactly how they want. If they don't want something done a certain way, however, our designers work their magic and completely revamp your house.
Get a Free Quote Now!
---
"
Gulf Remodeling is a well formed remodeling company that knows how to handle any project size, from Home Remodeling to Commercial Remodeling & construction. They're the best and I would recommend them to all my friends and family. I know they have a lot of good reviews, but I wanted my review to show what exactly they are good at. Thank you!!!
"