Houston Landscaping Company
When you are getting your home renovated or trying to just get some home improvements done to your home or business, you need to take into account the curb appeal as well.  Getting your gardens and lawn in order will further enhance the new look of your new home. We work with you not only to get your home remodeled and looking great on the outside as well. 
Our professional landscaping service can also add a wonderful living area outside to enjoy for years to come.  We can design something that is perfect for entertaining or guests. The building materials, as well as the designs, have come a long way in recent years.  Gone are the days of a basic wooden deck. There are so many options for materials that really make your landscaping stand out. Things such as fire table are a fun feature to have for those cooler evenings.   A fire table is also a great conversation starter as well as can be used to cook smores, kabobs and more.  
Landscaping Designs
If you are considering making an outdoor kitchen, enlist a professional landscaping service as there are many technical things that will need to be done such as running the gas lines, everything needs to be done according to the building specifications for your area.  Proper permits will need to be pulled and everything will need inspecting as well. All of this, of course, depends on which part of Houston you are in. Let the professionals worry about all the technical details and you just get ready to enjoy your new landscaping.  
We work as a professional remodeler, however, we also do professional landscaping and it really does use some of the same skills.  It just takes an eye for plants. If you want your lawn to look amazing and aren't really interested in an outdoor living space, we offer this service as well.  We can design up what we would like to propose for your flowerbeds and gardens. There are all kinds of plants and hardscapes to choose from. Even adding a water feature can be fun and relaxing.

Landscaping Styles
There are different landscaping designs and styles which you can look into when deciding on your next landscape project, we believe some of the most important and value adding ones are listed below: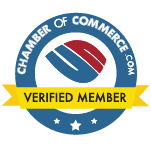 Houston Landscaping Experts
Informal Landscape.
Formal Landscape.
Oriental Landscape.
English Garden Style.
Dubai Luxury Gardens.
Oriental Landscape.
Woodland Landscape.
Butterfly Gardens.
Xeriscape Gardens.
Organic Gardens.
Modern Gardens.
Gulf Reno Gardens. (Our Own)
Front Yard Landscaping & Backyard
Houston landscaping designs can be just about anything.  It is popular to have a kitchen outdoors as well. Don't stop at a simple grilling station, get a burner as well as a pizza oven or refrigerator.  Under cabinet, refrigerators are out of the weather and a great way to chill some beer for your guests. There are also wine chillers that can be installed on your porch side kitchen as well.  Remember, this is just an extension of your home. Adding some flowers around the edges that offer a nice fragrance can be beautiful to look at and smell. This softens the edges a little. 
Landscape Lighting
Add lighting to your landscape designs to brighten up the area and offer a bit of a focal point.  There are many many lighting options out there that can really make the area look amazing. Many lighting options are made from LED's which don't take a lot of power, thus they aren't hard on the electric bill.  These can be twinkle lights over the patio to lighting the walkway. These lights don't have to be powered by the home's electricity either as there are many solar lighting options as well. Solar lighting is nice as it's easy to install and doesn't require any official wiring.

Click below to get your FREE Estimate
---
" I appreciate what Gulf Remodeling did to make my front yard look amazing and modern. They listened to my ideas and he made excellent suggestions. At the end, I have one of the most beautifully landscaped yards in my neighborhood and probably in Houston. Thank You!"

- Angie L.
keyboard_arrow_leftPrevious
Nextkeyboard_arrow_right