Houston Siding Replacement Contractor
If you have been looking for Siding Replacement Contractors in Houston Texas, then you're in the right place, at the right time. There is no doubt that the outside of a house is just as important as the inside. What counts, ultimately, is really the thing that you see when you arrive home, and it also conveys a lot about your family, guests, friends and neighbors.
Your house's exterior begins with your siding.
Thinking of giving your house a new look? Want to do Siding Replacement? Here's what it is, why you should change it, and more.
Siding Replacement
Whether it is the need for a new look, or it is the damage and deterioration of existing siding, changing siding and siding replacement may be needed, for sure. Exterior siding is exposed to almost all sorts of damaging agents.

Here are some of the ways sidings are damaged:
Damaging rays of the sun

Water damage

Physical impact damage

Wind damage

Dust damage (scraping effect)
Over the years, your house's siding can feel and look completely worn down, damaged and unappealing.
Siding Replacement & Siding Repair
Should you repair your siding or should you go for siding replacement? If you have one side of the siding in need of some patch work due to damage from a car bump, small fire or just generally environmental damage, then replacing that side may be a viable option. However, for the most part, this is not as easy as it may sound.
It'll be cheaper, faster and more reliable to get the whole siding changed. This is because it is extremely difficult to match the existing siding because of ware and tare from years of slow and steady grinding down.
If you have any damage on your sidings because of fire, and it's not causing any leaks / water damage, you should wait until you can replace all sidings of your home.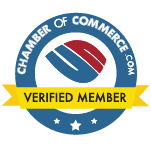 Houston General Contractors
Common Siding Materials
Vinyl

Composite board

Fiber Cement siding

Hardie Plank

Real wood
Each of these materials has a different cost, and can run from $8 a square foot up to $20 a square foot including the labor cost (and the material choice).
Siding Decoration
If you want some sort of decorations on your house' sidings, then there are a lot of options available for that. Those include:
Shake-style Shingles
Decorative Columns

Scallops

Fake Stones

Belly Bands
Siding replacement is the option to go for, especially if you feel that your old sidings are either worn out or look unattractive. It's also another way to drive your house market value up.
Siding Installation
Want to get your sidings installed? We're the company that is perfect for the job. With years of experience working with our customers and on their houses in Houston TX area, we know exactly what our customers need, how they need them and what materials to use in the process.
For the most part, we on our quality workmen, their experience and their training.
Siding installation isn't just about putting the materials in the right place in the right order, it's about having experience with the used material, creating tight bonds, making sure that the job creates a durable, well-held siding; this is important especially considering the fact that decorations on top can cause a host of issues if done by amateurs.
Quality siding installation(with the James Hardie siding Guarantee) that is on-par with customer requirement/demand.

High-quality material with high-quality installation method.

Trained staff and professionals with years of experience / training.

Soffits & Fascia installation.
Free Siding Consultation & Quote
Contact us for a free consultation and evaluation about siding installation for your home. We are looking forward to assist you with your Houston TX siding installation needs.
" I am very happy with the appearance of my new siding. Though the house was not run down and had been kept well, I was surprised at the difference the siding made. The service was done very good in a professional manner and very quick. Thank You Very Much!!"

- Amanda B.
keyboard_arrow_leftPrevious
Nextkeyboard_arrow_right