Houston Commercial Construction
Commercial construction is basically the business of making, selling or leasing manufacturing plants, retail shopping centers, medical centers, etc. it can also mean leasing or selling office spaces as well. The business varies in size and scale, however, there are different companies or organizations that build or supply commercial buildings that can be sold at a later time.
We know what drives Houston commercial buildings and we know how to make those buildings long-lasting, efficient, comfortable and durable. It's not about creating buildings for us, it's about creating a complete atmosphere behind the building. 
We have superior air and moisture management and we rigorously test and exceed air barrier standards. Our goal is helping builders to meet the expected energy codes for their commercial buildings and provide outclass standards along the way.
There is a difference between residential construction and commercial construction. Basically, most commercial construction has material and concrete composition where the material choice is hardwood framed, steel and concrete.  The largest dissimilarities are code requirements for commercial structures (handicap availability, egress requirements, open fire security etc.) versus residential ones where they aren't quite as strict.
Commercial Construction & Building
Mechanized systems in commercial spots are a lot more complicated due to size of the building and occupancy, same with domestic plumbing requirements. Many commercial properties require sprinklers and fireproofing where personal construction will not.
Many commercial complexes have altered bitumen roofs or TPO roofs or steel roofs in which a typical home will have a shingle roof structure. Coatings in commercial structures design are also quite unique of domestic (acoustical ceilings versus drywall ceilings, vinyl fabric wall structure covering versus coloring or wallpaper, etc.). You will find, of course, exclusions to each of the things I in the above list but these illustrations derive from typical applications.
We're the commercial construction company in Houston, TX helping commercial building developers with quality construction for decades. There is a need to keep quality in check, and with our company, we keep the whole ecosystem under wraps. We know the importance of our customer's desire for quality and quantity.
We keep everything in check; choosing our service will provide your commercial building with quality assured, highly-efficient and market-approved building standards that are never compromised.
Being one of the best construction companies in Houston, we take pride in our commercial construction and we know the importance of our customer's wishes and requirements.
Quality is assured along with a safe and secure ecosystem is a given, with GR.
Industrial Construction Contractor
Simply put, professional construction encompasses the look, unit installation, and maintenance out of all the structural and mechanized components in factories, etc. Industrial construction is an extremely particular niche form of development that is quite separate from the rest of the construction types, mainly because it encompasses a very different construction type that will require specific training, and skills by every one of the contractors and technical engineers that work in the field.
While some industrial construction companies focus only in Industrial development maintenance, or industrial construction assembly, some Industrial contracting companies utilize us as their experienced industrial installers, maintenance companies, and designers.
It really doesn't matter whether it's a warehouse or a huge plant, industrial construction companies tend to be chosen how well their specific skills match the job accessible. Sometimes commercial development companies are chosen because they give all the services that are needed.
Our clients often provide us with simple still, as it pertains to industrial design, many clients would prefer to have one main custom made, and then work with separate sub companies for all of those other work.
We're a company based in Houston TX that will take care of all the needs to set up your industrial plant, at least from a construction point of view.
Houston Office Building & Construction
The world is evolving rapidly; today's office buildings aren't like the ones built back in the day, technology is changing at an unimaginably fast pace. Building spaces aren't just new spaces anymore, they need to accommodate flexibility and changes that are being done constantly in today's world and account for upgrades in technology and more.
Corporate facility construction requires speed and cost management without sacrificing on quality. It's a pretty fast-paced, go-getter world today, and office buildings that make sure that the work executed inside is done efficiently and with maximum effect.
With our high performance building program, we are a prominent building construction company based in Houston TX that takes into account past, present and future before creating office buildings. Construction, for us, means to make a space efficient, optimized and professional.
We are a certified building construction company, we know how to get things done, and how to make an office building efficient when it comes to energy consumption and operational cost & efficiency.
Backed with years of experience and many major projects in Houston TX area, we take pride in providing Houston TX with the office building construction that people need and deserve, all in a professional package.
Warehouse Construction Experts
When it comes to demanding projects, Warehouse construction and distribution centers take the cake. It's not only a hassle to create a massive space from scratch but also make it efficient and optimized for mass-transport and storage services.
While it is a daunting task, we've already delivered many of these warehouses and distribution centers to our customers and with great results.
It's not only building a building, it's building an ecosystem around that building. For big businesses, having an efficiently built, modern and future-proof warehouse is important. Considering the fact that technology is changing at a rapid rate, the future holds many powerful tools. A warehouse should be equipped with the tools to handle major change, especially to the way things work.
We're a company that take care of every little detail, fire codes, drainage, location, per square foot costs, site access and more. Even for a seasoned project manager, this is a difficult and challenging task.
Since we're well versed and experienced in the field of distribution centers, it's not long till we take away all problems and look at things in a critical way. We check things, again and again, to remove any errors and make your warehouse efficient as possible.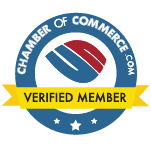 Houston General Contractors
Houston Design Build
If you're looking for a design build team, we're the ones you need to hire. Not only do we provide a unified flow of work from the initial supplied contract, but we also provide quality design throughout the project.
We ensure superior results compared to the traditional design bid build project; for us, being the best at what we do sets us apart from our competition.
For us, building your project and designing it efficiently and according to your needs and market demands, is important and crucial for our company.
Working with us will not only streamline the project delivery, since there is no need for a bidding stage, but also our design and build team will not be competing for anything, but will work as allies, providing you with the end-goal that is sufficiently capable of being the best on the market.
We want to give our customers the best results possible, and success is the only way, for us to service our customers. Our Design Build contract is considered to be the best on the market, because of our heavily experienced team, our experience as a company and our work efficiency which will provide satisfactory results each and every time.
---
Ask a Question or Request a Free Consultation Now!
" Simply put, Gulf Remodeling is all you need for your project. Very knowledgeable team, their design ideas are the best. Thank you again!"

- Michael Brown
keyboard_arrow_leftPrevious
Nextkeyboard_arrow_right